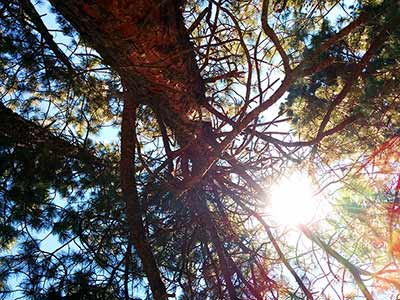 Why Telehealth?

To Reap the Benefits!
Save Money, Time, and Effort.
Use those resources to support Your healing.
No Waiting Room.
Meet when and where you can focus and thrive.
Open Communication.
Your dietitian will return your messages within 2 business days.
Scroll down
to learn more!
Care When and Where you Need It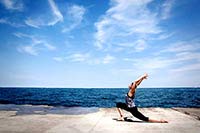 Accepting new patients in:

Arizona
California
Colorado
Illinois
Michigan
New Jersey
Texas
Virginia

Less expensive than in-office visits.
No surprises. No hidden costs. No insurance. No double-bookings. Evening visits available.


No waiting room and no commute.
Save money. Save gas. Save time.


Easily Order Supplements.
If you choose to take supplements, visit my online dispensary-- hand-picked recommendations, delivered quickly to your home.


Make it real.
Discuss nutrition from your kitchen.


Save time at your visit.
Fill out quick and easy online surveys about your progress.


Enjoy having your dietitian accessible by email or phone.
I respond within 2 business days for non-emergency questions, and usually much sooner.


Live your life.
Easily schedule shorter, more frequent visits than you might with an in-person provider. Use this smart strategy to hold yourself accountable.


Schedule appointments with the utmost ease.
I personally verify each appointment as it is scheduled, within 24 hours. With quality planning comes quality care.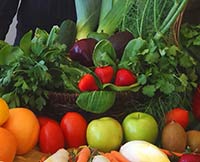 What to Expect at your First Visit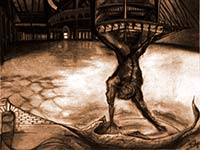 Let us help you find balance.
Comprehensive Nutrition and Wellness Assessment.
Before your visit, I will thoroughly review your intake form (and supplementary information, if you have sent any), crunch the numbers, and evaluate your dietary/wellness needs.


Listening, listening, and more listening.
There is a lot of power in your history. I will review your intake form with you and get into the details of your health challenges-- the story so far.


Functional Lab Review.
If you provide blood, urine, and other lab work from the previous year, I will assess your labs from a functional perspective and provide you with relevant details.


Digestive and Physical Assessment.
Though telehealth limits physical assessment, I will ask you several questions about your digestive and overall health to guide supportive medical nutrition therapy and evaluate if you are receiving the benefits of what you eat.


24-hour Diet Recall and Food Frequency Questionnaire.
I will review your intake form including your dosha (constitutional) assessment and ask you specific questions about the foods you choose, then review a day of your intake with you to inform and guide your care plan.


Integrative and Functional Wellness Assessment.
I will further discuss your sleep, stress, and exercise habits with you in order to set achievable goals in medically meaningful ways.


Individualized dietary recommendations.
While there are several general dietary patterns that lead to health, I will help you create and sustain a dietary pattern including specific foods that benefit you the most.


Easy to Order Supplements.
For most patients, food comes first -- before turning to supplements. In some cases, however, immediate supplement recommendations are appropriately nourishing. I will always tell you exactly how to get what you need, whether through the ease of our online dispensary or elsewhere.


Recommendations for your Plan of Care.
I will take your life, your habits, your preferences, and your health history into account as we agree on a general plan of care and a projected timeline for your care.


Personalized Goal Setting and Regular Follow Up.
Set achievable, realistic, effective goals (for nutrition, hydration, exercise, sleep, and/or stress management) to kickstart your journey to greater nutrition and wellness! Follow up at regular visits to assess your progress, solve problems, and progressively eat-- and heal-- with greater ease.


Total Access to and Support from your Dietitian.
No need to take notes! I will send your goals and any supplementary handouts via email within 24 hours of your visit.
If you need guidance, reach out (email is best) and I will do my best to answer your questions within 2 business days.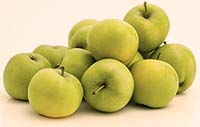 An apple a day ...
Pay less per visit than traditional in-office care.

Eating with Ease charges competitive rates because you deserve a choice in your care. I do not accept insurance. As such, overhead is lower and you reap the benefits.
Enjoy your first 75 minute visit plus intake assessment, lab and dietary analysis for only $145.
We offer 45 minute follow up visits for $95.
Packages help you save money and get results!
I offer package rates for 3 and 6 months to help you commit to a goal, stay on track, and save money.

If you are struggling with your blood sugar, check out our special 6 month blood sugar support program. Bring a diabetes educator and nutrition specialist into the comfort of your home!
If you are interested in buying a package, please do so at the online store.

Otherwise, you will simply receive an invoice via email after your visit.
Other Services and Special Requests

Public speaking, Menu and/or Nutritional Analysis, Private Yoga and Meditation Lessons, and other adjunct services are priced differently at either a per hour or per project rate.

Please contact us directly with your special request!


In Person Visits Available!

Telehealth isn't for you?

If you are in the Denver, CO area and would like to visit with Eating with Ease in our Centennial office, simply schedule your free initial consultation and let us know you are local!.
Enjoy your first 75 minute office visit plus intake assessment, lab and dietary analysis for only $165.
We offer 45 minute follow up office visits for $105.
Though space is limited, our in-person practice is currently accepting new patients!
Commit to foundational diet and lifestyle changes to address your goals.
$465 (save $60!)
Assuming an appointment every 3 weeks.
3 months is the minimum amount of time to make a significant behavioral change.
╍╍╍ ╍╍╍ ╍╍╍ ╍╍╍
Initial Telehealth Visit : 75 min [$125 x 1 = $125]
Follow Ups : 45 min [$85 x 4 = $340]
$685 (save $125!)
Assuming an appointment every 3 weeks.
6 months is the enough time to make and reinforce significant behavioral change.
╍╍╍ ╍╍╍ ╍╍╍ ╍╍╍
Initial Visit : 75 min [$125 x 1 = $125]
Follow Ups : 45 min [$80 x 7 = $560]
$730 (save $130!)
Assuming an appointment every 3 weeks.
6 months is the enough time to make and reinforce significant behavioral change. With guidance from a Certified Diabetes Educator, confidently improve your health.
╍╍╍ ╍╍╍ ╍╍╍ ╍╍╍
Initial Visit : 75 min [$125 x 1 = $125]
Month 1 - Plan: Discuss History, Labs, Set Goals, Education Plan
╍╍╍
Educational Visit : 75 min [$125 x 1 = $125]
Month 1 - Plan: Food and Glucose Education to Support Goals
╍╍╍
Follow Ups : 30 min [$80 x 6 = $480]
Months 2-6 - Plan: Review Diet/Labs/Lifestyle Goals, Provide Support