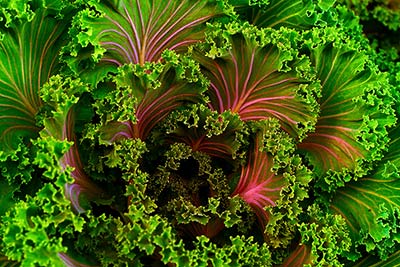 Wellness that works.


Let us support you with the care you deserve.
Scroll down to view many conditions and concerns that I can help you support with medical nutrition therapy.
Experience personalized, convenient, functional care
and learn how every bite, every day, can change your life.
Embrace eating with ease!
Addressing your Wellness Concerns
Nutritional Intake and Metabolic Needs
Detoxification and Cleansing
Joint Pain and Muscle Soreness
Inflammatory Conditions
Improving Sleep Onset and Quality
Stress Management / Skills
Anxiety Reduction
Adrenal + Stress Response Support
Depression Reduction
Food and Environmental Allergies
Feeding the Child with Food Sensitivities
Feeding the Autistic Child
Female Hormone Balance
Supporting Virility and Fertility
Male Hormone Support
Maintaining Cancer Remission
Cognition and Memory Support
Weight Loss | Weight Gain
Improving Body Composition
Skin Health | Acne | Eczema


Optimizing Special Diets

Vitamin, Mineral, or Fatty Acid Deficiency
Carbohydrate-Controlled
Ketogenic
Grain-Free
Gluten-Free
Dairy-Free
Macrobiotic
Vegan
Vegetarian
"Paleo"
Low Uric Acid Diet
Low Histamine
Low Tyramine
Low Oxalate
Nightshade-Free
Methylation Supportive
Autoimmune Supportive
Anti-Inflammatory Diet

Medical Nutrition Therapy for Disease Management
Pre-Diabetes
Gestational Diabetes
Type 2 Diabetes
Type 1 Diabetes, LADA
Kidney Disease (Stages 3 and 4)
Heart Disease | Coronary Artery Disease | Hypertension
Autism Spectrum Disorder Support
Chronic Fatigue and Malaise
Fibromyalgia
Multiple Sclerosis
Polycystic Ovarian Syndrome
Premenstrual Dysphoric Disorder
Hypothyroidism | Hyperthyroidism
Osteopenia | Osteoporosis
Disordered Eating | Remission Maintenance
Cancer (Adjunct to Treatment)
COPD | Chronic Bronchitis
Asthma
Kidney Stones | Urinary Challenges
Celiac Disease | Gluten Sensitivity


Digestive Difficulties

Heartburn/GERD | Gastritis
Gingivitis | Oral Health
Gallbladder and Bile Support
Digestive Pain and Discomfort
Blended and Liquid Diets
Post-Bariatric Surgery Dietary Support
Intestinal Permeability
Food Sensitivities and Restrictions
Irritable Bowel Syndrome | Bowel Cramping
Bloating, Gas, and other lower bowel discomfort
Crohn's Disease
Ulcerative Colitis | Inflammatory Bowel Disease
Diarrhea | Constipation | Incomplete Digestion
Probiotic Support (Inner Ecology)


Life Stage Support
Feeding the Toddler
Feeding the Active Teen
Feeding the Traveling Professional
Feeding the Busy Student
Eating for Menopause Support
Eating for Healthy Female Aging
Eating for Healthy Male Aging
Disease Prevention
Nutritional Genomic Analysis
Weight Management
Supporting the Brain | Avoid Alzheimer's
Supporting Blood Sugar
Supporting your Adrenals and Thyroid
Plant-Strong, Vegetarian, and Vegan Diets
Detoxification | Liver Health
Supporting Gastrointestinal Health
Anti-Inflammatory Diet/Lifestyle
Immune System Support
Nutri-solutions
Medical Nutrition Therapy for Disease Management
Integrative Nutrition and Lifestyle Counseling
Comprehensive Nutrition/Lifestyle Intake Assessment
Meal Planning for Nutrition Needs | Addressing Deficiencies
Culinary Guidance | Recipe Recommendations
Nutrition Education: Foods and Supplements
Nutritional + Functional Lab Analysis
24 hour Dietary Recall (Easy, Online!)
Strategies for Eating Out
Professional Grade Supplements Available
Intermittent Fasting Techniques
Mindful Eating Practices

Mind-Body Tools
Mindful Eating Techniques
incl. Intuitive Eating
incl. Mindful Chewing for Digestive Support
incl. Mindful Methods for Eating Out
incl. Mindful Strategies for Portion Control
Breathing Exercises
Progressive Goal Setting
Mantra, Journaling, + Active Reflection
Concentration Techniques
Meditation Techniques

Kinetic Support
Yoga Poses and Sequences
Progressive Endurance Plan
Exercise Support : Blood Sugar
Exercise Support : Dietary Balance
incl. Nutrition Support for Muscle Building
incl. Nutrition Support for Muscular Pain

Other Integrative Tools
Environmental Education
Sleep Support Beyond Diet
Essential Oils (Health and Household)
Recipes: DIY Personal Care Products
Recipes/Guidelines: DIY Home Cleaning Products