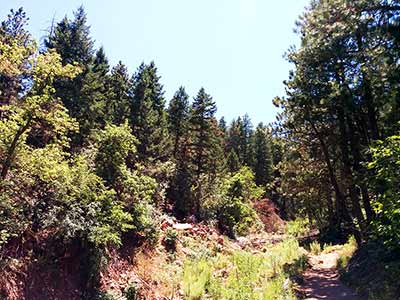 If you would like more information about working with me,
Let me listen!
Use the contact form below to request your Free Initial Consultation-- a 15 minute chat to assess your needs and how we can address them.
to request your FREE Consultation!
Experience you-centered care--
and embrace eating with ease!
Schedule Your First Appointment
Just Three Easy Steps
Accepting new patients via telehealth in: Arizona, California, Colorado, Illinois, Michigan, New Jersey, Texas, and Virginia!
Meet with us on your phone, tablet, or computer. Easy as that.
I am currently seeing a small number of patients in-person in beautiful Centennial, CO. If you would like to work with me in Centennial, please email me below for your initial consultation and let me know you are local!
Interested in buying a discounted package instead of paying by the visit? Check out our normal pay-by-the-visit prices and explore package rates here.
1. Enjoy your Free Consultation
Contact us to request your free consultation!

We will send you a link for you to book the best time slot for you.
If you are interested in working with us via telehealth, we will invite you to OTTO, our telehealth platform, and email you with any follow-up information you have requested.
2. Book Your Appointment
Now that you have an OTTO account set up, let us help you schedule your first appointment. If you chose to book an appointment during your consultation, this step is complete.
Contact us right away and we will take care of booking your first appointment with you. Simply email or call 312.547.9247 and we will help you with this as soon as possible.
Scheduling Tip: Choose an appointment at least 2 weeks out so you have plenty of time to fill out the intake form and send along any additional medical information. By the time your appointment arrives, your dietitian (Charlotte) will have had time to thoroughly consider your case.


* We usually book follow up appointments at your visit to save you time. If something arises, you can reschedule appointments via OTTO on your own, at your convenience!
3. Send Your Information
Please fill out the intake assessment at least 3 days before your first visit. This Comprehensive Health and Nutrition Assessment will take ~ 20 - 30 minutes to complete and is easy to complete from a mobile device.
Then, send us your labwork from the previous year. Please email records to eatingwithease@charlottehammond.com
(or send via post to 4422 W 30th St, Denver, CO 80212)

All data is useful!
Welcome Back, Returning Patients!
Book or Reschedule Your Follow Up Visit
A day or two before your follow up visit, your dietitian may request that you complete a 24 hour dietary recall, but you can submit a day of food intake to support your care whenever you wish. Click below to divulge the delicious details!
In Denver? Meet In Person!
Meet with Eating with Ease in our Centennial, CO office shared with our partners in health at Garden Gate Counseling. Though space is limited, we are currently accepting new patients!
Email us (scroll down) to book your free initial consultation and let us know how we can help!
7200 East Dry Creek Road, Suite C-203, Centennial, CO
Email with Ease: Contact Us