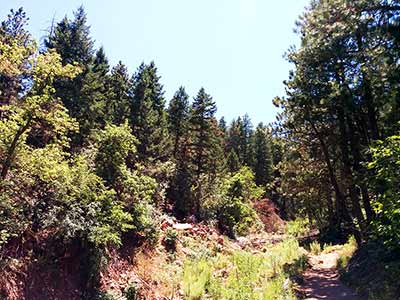 If you would like more information about working with me,
Let me listen!
Use the contact form below to request your Free Initial Consultation-- a 15 minute chat to assess your needs and how we can address them.
to request your FREE Consultation!
Experience you-centered care--
and embrace eating with ease!
Schedule Your First Appointment
Your First Appointment in Just Three Easy Steps
Accepting new patients via telehealth in: Arizona, California, Colorado, Illinois, Michigan, New Jersey, Texas, and Virginia!
Meet with us on your phone, tablet, or computer. Easy as that.
Interested in buying a discounted package instead of paying by the visit? Check out our normal pay-by-the-visit prices and explore package rates here.
1. Create Your Account
If you indicated you are ready to create your account at your Free 15 Minute Consultation, this step is complete. Sit back, relax, and wait for an email from OTTO health with your new account information.
OR
If you are ready to go but have not consulted with us first, that's just fine! Click below to go to OTTO Health.
Click on "Don't have an account: Sign up.," then create an account for yourself.
After you login, go to "Profile" and Click on "Plans."
Search for "EWE0001" to be added to the Eating with Ease practice for your Initial Visit!
2. Book Your Appointment
Now that you have an OTTO account set up, let us help you schedule your first appointment.*
Get in touch and let us help you book your first appointment:
Contact us right away and we will take care of booking your first appointment with you. Simply email or call 312.547.9247 and we will help you with this as soon as possible.
Scheduling Tip: Choose an appointment at least 2 weeks out so you have plenty of time to fill out the intake form and send along any additional medical information. By the time your appointment arrives, your dietitian (Charlotte) will have had time to thoroughly consider your case.


*After your first visit, you can book appointments on your own, at your convenience!
3. Send Your Information
Please fill out the intake assessment at least 3 days before your first visit. This Comprehensive Health and Nutrition Assessment will take ~ 20 - 30 minutes to complete and is easy to complete from a mobile device.
Furthermore, if you have previous medical records, labwork completed in the previous 12 months, and/or other records to supplement your intake form, please email them to eatingwithease@charlottehammond.com with a brief explanation of what you are sending. All data is useful!
Welcome Back, Returning Patients!
Right before your follow up visit, your dietitian may request that you complete a 24 hour dietary recall. Click below to divulge the delicious details!
Email with Ease: Contact Us