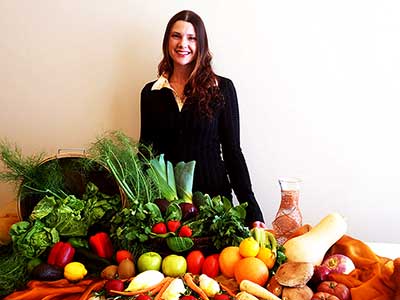 Every Bite
Is an Opportunity.

Are you doing your best, only to find yourself


... struggling to achieve your strength, weight, and flexibility goals?
... living with exhaustion and illness that only seems to get worse?
... dealing with one or more autoimmune diseases?
... suffering from heartburn, bloating, and other irritable digestion?
... losing resolve due to pain, sensitivities, or anxiety?
... unsure how to structure the most safe and nurturing diet for your child with special needs and/or food sensitivities?
And have you told healthcare providers how you feel but have rarely been given an actionable, sustainable, and strategic set of solutions that address your concerns?
Are you ready
... to use food, movement, rest, and creativity to nurture lifelong wellness habits?


... to commit to lifestyle goals that help reduce your need for expensive medications?


... for an opportunity for private, affordable counselling with no travel or wait time?
We can guide you in overcoming the overwhelming with greater ease!

Scroll down

to learn

more.


Experience the personalized care you have been seeking
from a Registered Dietitian, Nutrition Expert, Diabetes Educator, and Yoga/Meditation Instructor
whose specialty is integrating mind-body-wellness with Medical Nutrition Therapy.
Experience you-centered care--
and embrace eating with ease!
Let us Support you on Your Journey.
Free 15 minute Consultation!
Let us listen to your needs and explain our care process.
Make informed decisions about your care.
Get to Know your Dietitian
Learn more about your dietitian and wellness expert, Charlotte Hammond, MS, RD, LDN, CDE, RYT.
What Others Are Saying . . .
For anyone dealing with challenging medical conditions or just trying to improve their general health, I would give my strongest recommendation to seek the services of Charlotte Hammond. She has a unique professional background, with Master's degrees in Nutrition and also Medical Illustration, along with certification as a Hatha Yoga and Meditation instructor. Based on her education and extensive hospital-based clinical training, she addresses patients' conditions with an approach that is rigorously scientific, but also holistic and customized to their individual needs. In helping me to deal with my health concerns, Charlotte has provided a wealth of instruction about how food selection and preparation, hydration, nutritional supplements, exercise, breathing, rest, environmental factors, and attitude affect my condition, which has improved steadily in both lab results and overall feeling. She has paid great attention to the details of my medical and personal situation, has been a consistently sympathetic ear but advocate for constructive change in my life, and a pleasure to work with. Charlotte is a great resource for all those wanting to promote their health through a truly integrated medical approach.

Jack Gilroy, Insurance Consultant, Chicago, IL
At no point have I ever felt my time mismanaged or wasted -- Charlotte is hugely knowledgeable about all aspects of nutrition and alternative diets, from Veganism to Paleo, as well as emerging concepts on such things as resistant starch and gut health. And being a major data aficionado, she has a wonderfully-useful talent of turning obscure, robotic lab results into a humanized explanation that is easy to digest and appreciate.

I find myself recalling much of her wisdom in my day to day life, and have eagerly embraced incorporating more leafy greens, vegetables, nuts, seeds, tubers and pulses into my diet, as well as securing high quality sources of meats, fish and eggs. Her sports nutrition advice helped me secure a very successful first attempt at a Chicago Marathon, and one where I literally felt no hunger and had consistent energy all throughout the race. I now supplement intelligently, utilizing a lot of her analysis of my micronutrient and gut health lab results to further the healing of my gut and dissolution of my various IgG food intolerances. And her yoga training has intrigued me enough to keep me a near-daily practitioner of it, enjoying a steady progression towards more flexibility, muscle mass, balance, and composure.

Most of all, while I continue to appreciate my earlier efforts at self-care as these essentially saved my life, I have come to appreciate getting help and working with an integrative approach thanks in huge part to Charlotte's efforts. I appreciate the old adage that "the more we know, the more we realize how much we don't know", and eagerly accept help from someone who will have more experience than I in matters that I have never had the time or willingness to study on my own. She has encouraged me to seek the help of an equally talented functional doctor, whose valuable tests have uncovered a veritable treasure trove of knowledge that she has been all too willing to sift through with me. It has, in short, been both a humbling and peaceful experience to know more about myself, to accept help, and to lose the fear of the unknown -- and for that I'm ever so grateful for Charlotte's support.

Arturo Silva, Software Engineer, Forest Park, IL
Charlotte Hammond is one of Chicago's best kept secrets. I know her as a yoga instructor, nutritionist and meditation teacher. I feel lucky to be instructed by someone who is so focused on the body, mind and spirit of her students. Her classes are both gentle and challenging. Charlotte is talented at tuning in to the class and encouraging you to try new things even during the most intimidating poses. I've been going to her classes for years and she's always light hearted, full of goodness, and never bats an eye at explaining the science behind any question we throw at her. I couldn't imagine a week without her and I'd definitely recommend taking her classes.

Jenine Early, Video Artist and Photographer, Chicago, IL
I have had the pleasure of knowing Ms. Hammond for a number of years, first as a colleague and now also as a friend. Her medical proficiency, coupled with her expertise in human nutrition far exceeds the knowledge of most MDs. As well as being a practitioner, Ms. Hammond also has been a professor of nutrition which speaks to her ability not only to heal but to educate and listen. As I have moved out of private practice, I have sent persons seeking medical help ONLY to Ms. Hammond. She has helped countless people, from those with cancer to those with autoimmune disorders that had specialists stumped! Exhale, you have finally found the person who will listen to you and guide you into a healthy happy life.

Laura Fry, CCN, Nutrition Professor, Chef, and Certified Clinical Nutritionist, Chicago, IL
We want you to wake up and feel happy, healthy, and enthusiastic every day.
Whether you are dealing with a known disease or striving for greater balance,
let us guide and support you on your path.